Julio Iglesias celebrates the fact that his new CD "México" has reached  No.1 by singing with friends
October 20, 2015
The Latin artist who has sold more records than any other has not released a new record in Spanish for 12 years. Sports personalities, artists and TV presenters sang the first single, "Fallaste Corazón":


Cristiano Ronaldo, Rafa Nadal, Fernando Alonso, Raúl González, Iker Casillas, Luis Figo, Vicente del Bosque, Pepe Reina, Checo Pérez, Carlos Moyá, Enrique Ponce, Alexandre Pires, Susana Giménez, José Mota, Santiago Segura, Axel, Carlos
Rivera, India Martínez, José José, Jordi Moyá, Jesús Álvarez, Merche, Anne Igartiburu, Nieves Álvarez, El Gran Wyoming, Boris Izaguirre, Soledad Pastorutti, José Mercé, Mónica Hernández, Valeria Lynch, Richy Castellanos, Pitingo, Yuriria Sierra,Paola Longoria, Fernando Platas, Cristian Castro, Blue Demon, Pepillo Origel y Grecia Castta
AFTER TWELVE YEARS without releasing anything in Spanish, Julio Iglesias has recently launched the record "MÉXICO". And to celebrate its rise to No. 1 on global lists, friends of the artist have collaborated to produce an amusing video for his first single, "Fallaste Corazón".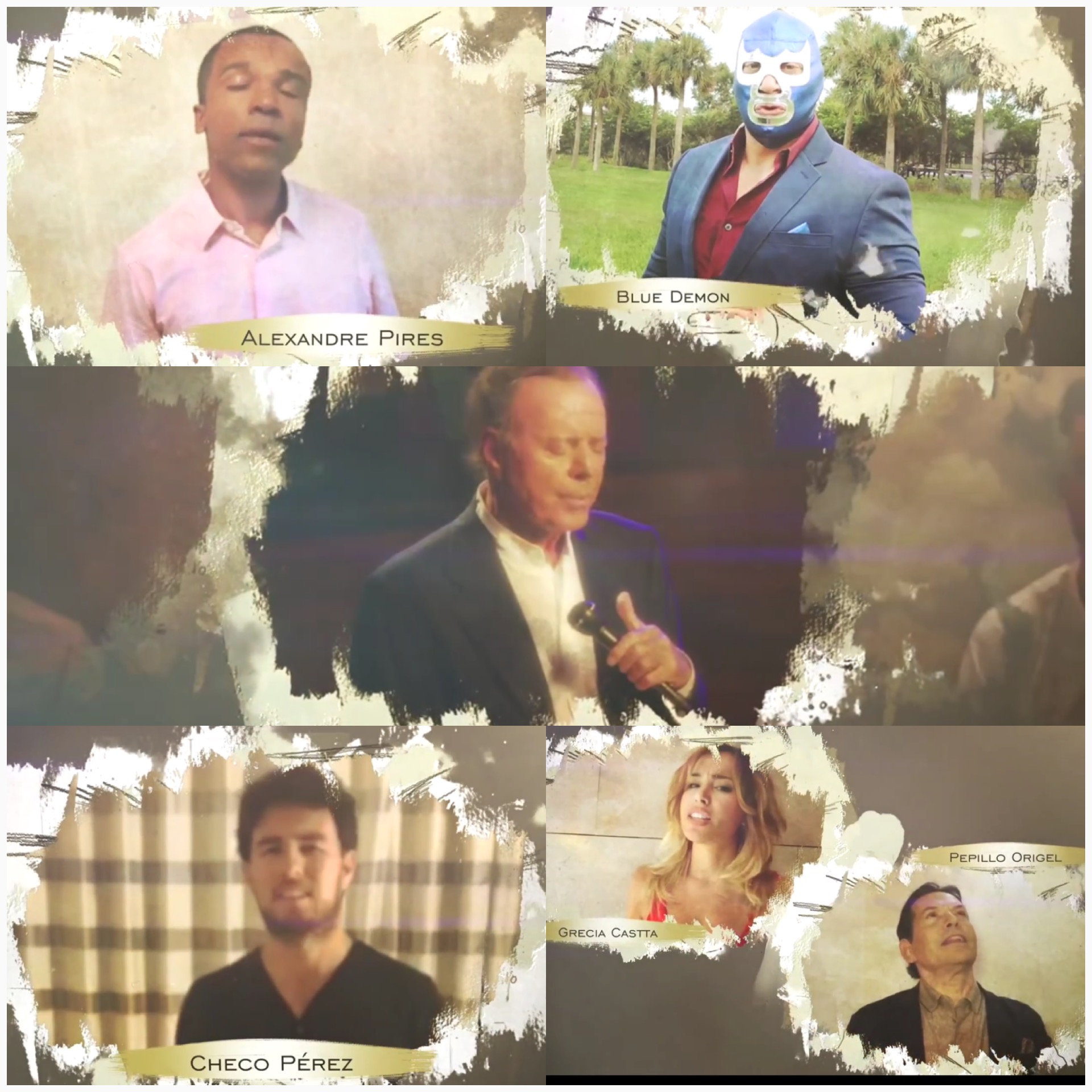 "México" is a work that aims to pay homage to
the great Mexican songwriters. It entails a
collection of classic songs that form a part of our
collective memory, which the Spanish artist has
made his own, performing them in his own highly
personal manner.
"Mexico is a country with which I am deeply in love.   The Mexicans have afforded me unforgettable moments over the course of my life. I know this country as well as I know my own. Mexican music is universal, and its composers are legendary."

With this album, Julio Iglesias' discography takes
in more than 80 records since 1968, a magnificent body of work. A total of 47 years of hits and records – with more than 300 million records sold – have consolidated Julio as the most successful Latin artist in history and one of the top-ten music artists of all time in terms of sales..
"MEXICO" represents a return to origins for an
artist who has sang in more than 12 languages
and has received awards all over the world.